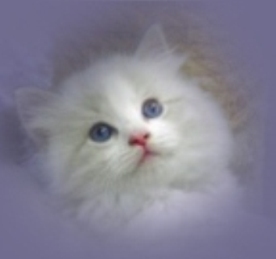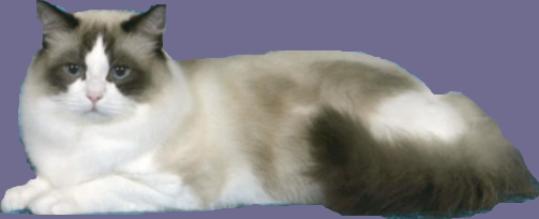 Here is our first and only SGC male.  This boy received 2 Best Cat finals in his first adult show!  I cannot describe how wonderful he is.  His temperament is to die for, eye color that no picture can truly capture, excellent coat, truly the ultimate package.  The father is SGC Bluegrasrags Lord Ace of HeartNSoul and his mother is RW SGC, CFA GC RockinBlues November Rain of HeartNSoul.  
Raina can be seen on our show brag page; she is from Dreama and Tyler.  Dylan is a real joy, loves to show and is getting ready to start his CFA career very soon.
We cannot wait to see the wonderful babies he is bound to give us.  Thanks to my good friends George and Carolyn Font for our treasure.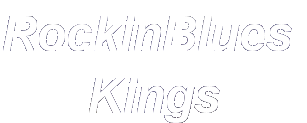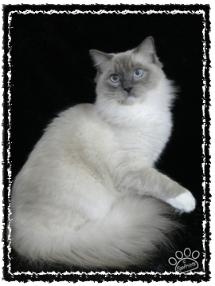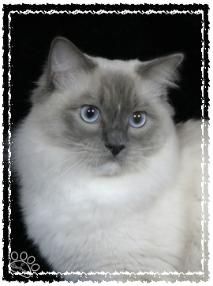 This is our first boy, purrfectly marked, great boning, very sweet, and gives us our best show babies so far. He is the Best Blue Mitted in the GL Region for the year 2004-2005. We love him dearly. Thank you Lora Tesh for our "stud muffin".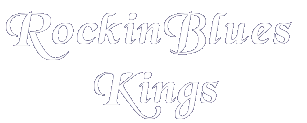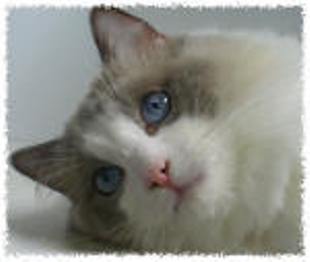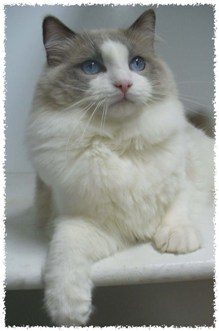 Webset & Website Designed by
Ridgecreek Web Design
All Rights Reserved